Two Germans in love, ages 5 & 6, left home with the boy's 7 year old sister as a witness and embarked on a trip to Africa, where they planned to marry.  The trio left their house with swimsuits and armbands in tow and boarded the train to the airport in an attempt to elope to Africa.  

The
story
is adorable and the kids picture is even better.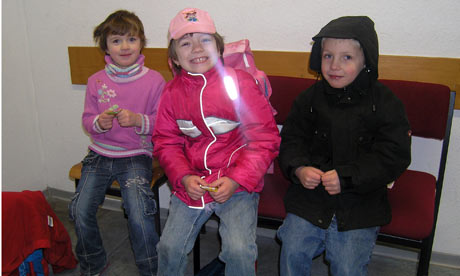 It reminded me of the time that Timmy, Renee and I thougth we could dig a hole in our backyard and make it all the way to China.  Unfortunately, our little muscles tired before we reached the next level of earth.